ANNUAL REPORT AND NEWSLETTER
Stay up-to-date with CTF Illinois' Annual Report and Semi-Annual Newsletters!
Check out our most recent Annual Report here: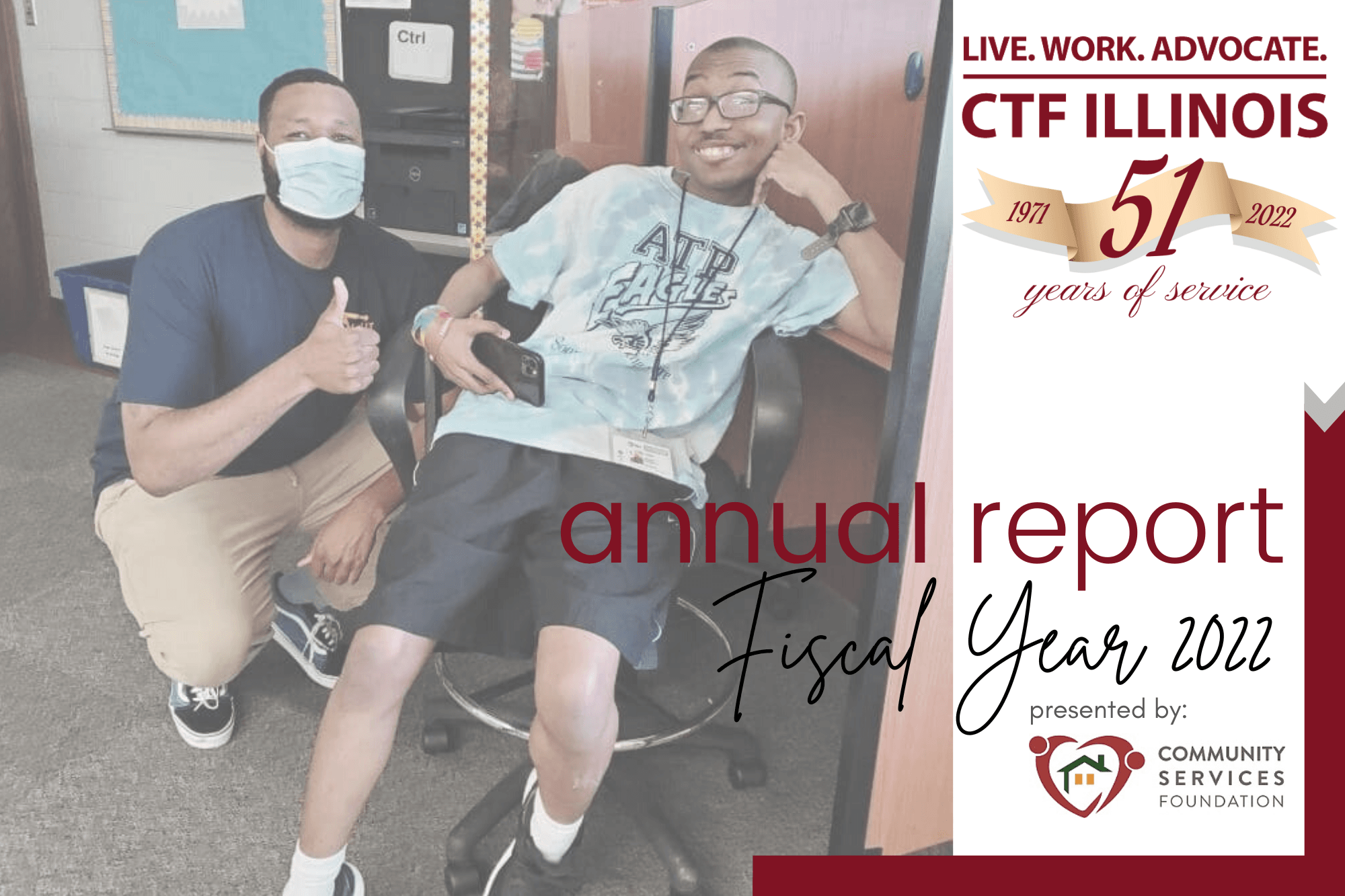 ---
CTF Illinois' latest news and upcoming events can now be found in Community Services Foundation's semi-annual newsletter, Foundation Focus. 

Below you can read some of our past newsletters as well as the most recent from Foundation Focus:
---
NEWSLETTER SIGNUP
Please fill the form below to sign up for Community Services Foundation's Newsletter, Foundation Focus, wherein you can read about the latest news and events for CTF Illinois. All personal information will be kept confidential and secure.