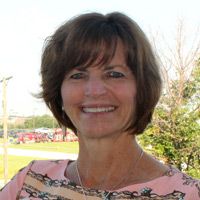 On April 1, 2016 CTF ILLINOIS and Southwest Community Services merged to become a new CTF ILLINOIS, an organization that spans 13,000 square miles of Illinois which includes Cook, Will, Champaign, Coles, Richland, Logan, and Lawrence counties. Our mission, to support individuals with disabilities to live the life one wants to live, is simple, yet is only accomplished through hard work and dedication.
It is my honor to have been given the opportunity to lead this organization in both the present and future. CTF ILLINOIS, like all organizations in Illinois, struggles with limited funding sources yet have a responsibility to the individuals that need our supports. We are a human service organization who values providing positive outcomes to those that rely on us to do so.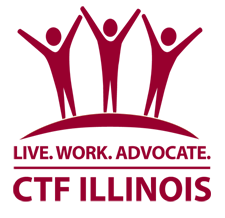 I truly believe CTF ILLINOIS is at the forefront of our industry and works hard to become better with each passing day. Our supports include residential services, vocational opportunities and competitive employment supports, customized employment opportunities, and behavioral health supports. Additionally, in the past few years, we have opened two art studios and three Advocacy Centers. We continually look for opportunities to expand support options that focus on individual choice. We have also added to two divisions, one dedicated to staff training and the other to community employment opportunities. CTF ILLINOIS is quickly becoming a holistic human service organization with a clear focus on growth and quality.
I am excited about our future: we have a supportive board of directors, a dedicated leadership team, and a hardworking and committed support staff at every level of care. Our services are built upon our commitment to help individuals with diverse disabilities to: LIVE. WORK. ADVOCATE.
Please visit our website frequently as we are proud to share how our supports help every individual we serve achieve their own unique dreams, goals, and outcomes in all aspects of their life.
Sincerely,

Mary Pat Ambrosino
CEO