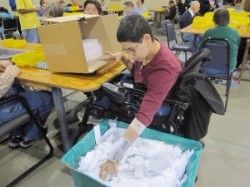 For many of us, being a member of our community means having a job and going to work; people with disabilities are no exception. For those who wish to and are capable of working, we seek to provide a variety of workplace opportunities that give individuals earned income as well as the satisfaction that comes from gainful employment. Depending on the needs and abilities of the individual, some job opportunities may be provided at one of our day training locations.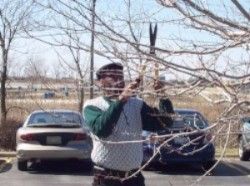 Individuals participating in the vocational program receive job skills education and assessment, job coaching and pre-vocational services as needed. Comprehensive training is given to each individual so they reach their full potential while also insuring job success. Vocational program options include specific skills training such as customer service or money handling, industry-specific training such as food service or horticultural, and in-house subcontract work at the CTF ILLINOIS day programs. 
---
For more information on Vocational Programs, please contact us at intake@ctfillinois.org.