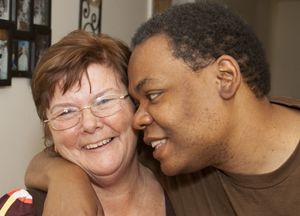 For children and young adults who live at home with their families, CTF Illinois offers home-based services and supports. A Case Manager will meet, inform, and educate the individual on the various resources available. Services can range from in-home support, Day Training or Vocational services, therapy services and assistance with obtaining adaptive equipment, and accessibility modifications.
Based upon individual and family choice, the Case Manager will then assist in linking them to the services that best meet their needs. Case Managers provide 3 service facilitation hours a month to monitor the effectiveness of the individuals' plan and make the necessary adjustments to keep the individual on their path to independence.
---
For more information on the home-based services provided above, please contact us at intake@ctfillinois.org.