CTF Illinois Community Day Services are weekday programs that provide a structured learning environment for people with intellectual and developmental disabilities to acquire new skills, while increasing interaction with their peers and community.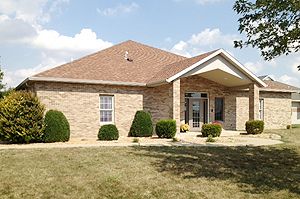 The focus of Community Day Services (CDS) is on learning new skills, based on individual abilities and interests, while having fun. Skill development is offered in the areas of sensory enhancement, independent living, communication, vocational, academic, recreation and leisure, wellness, and social skills. Whether it is planting a garden, learning to read, taking an art lesson, participating in a yoga class, gaining new computer skills, utilizing an iPad for communication, or preparing a meal, there is something to learn for everyone.
Individuals access the community frequently at CDS programs. Therefore, we believe the best learning takes place in a natural environment. Individuals have the opportunity to learn at a local college, by drinking coffee at the local coffee shop with friends, or by exploring a local library, museum, park, or zoo. This inclusion into the community allows each person to engage and learn with various themes or events at their level of interaction.
Additionally, we encourage individuals to volunteer within their community, and regularly work with the local chapters of Meals on Wheels as well as other nonprofits.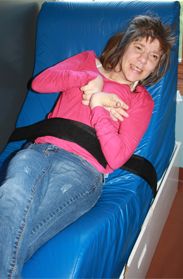 Therapy Services
In 2013, CTF Illinois envisioned offering smaller, more individualized services, and opened a state-of-the-art Therapy Program. Twenty-four individuals with high sensory, mobility, and personal needs attend the Therapy Program to receive day training services. The building was adapted to include specialized flooring, lighting, furniture, and equipment to meet each individual's needs. Services are concentrated on occupational therapy, physical therapy, speech therapy, sensory integration, and structured teaching. Experienced staff are specifically trained and skilled on implementation of the specialized services and how best to meet the individual's needs.
Senior Programs
CTF Illinois Senior Day Training programs provide supports and services specifically for individuals who are ready to retire from a work setting due to age, health, or personal choice. The Senior Day Training program places an emphasis on recreation and leisure while assisting individuals with the development of beneficial independent living, community, social, and daily living skills. Therapies such as counseling, occupational therapy, and physical therapy services are available on site. Services are offered in a relaxed, fun environment. The Senior Program remains engaged in their communities, often seen around town volunteering, eating out, or enjoying a local park or show.
---
For more information on Community Day Services, please contact us at intake@ctfillinois.org.