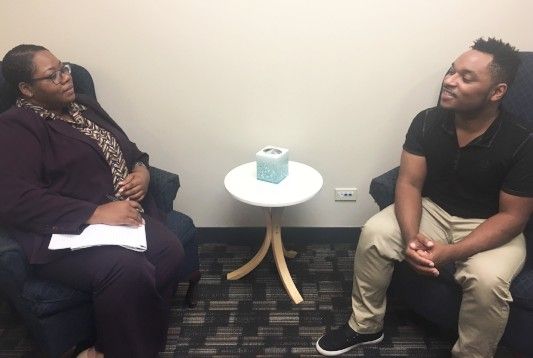 ACCESS BEHAVIORAL HEALTH
ACCESS Behavioral Health is a behavioral health treatment program offering a variety of services to adults seeking evidence-based interventions with mental health disorders. Services include:
Psychosocial Rehabilitation Services

On-site skills training groups and social therapeutic activities

Therapy/Counseling

Individual, couple, and family therapy is offered for children, adolescents, and adults

Community Support

Community-based skills training and skills rehearsal groups; community-based individual skills training and case management for accessing housing, entitlements, mental health and medical care; and on-site curriculum-based training programs

Vocational Rehabilitation and Work Readiness training

Community-based vocational training and rehearsal and on-site curriculum-based training programs

Psychological Assessments
Treatment is client-centered and recovery focused. Working together with a Master's level Qualified Mental Health Professional (QMHP), supervised by a Licensed Clinical Psychologist, individuals develop his/her own unique Individual Recovery Plan.  
To schedule intake, please call (708)825-1986, ext. 211 or email accessintake@ctfillinois.org.
Are you seeking a practicum opportunity? Please visit our "Careers" page here.  
---
For more information on ACCESS, please call (708)825-1986.